Multitalented and multidisciplinary artist, Emanuele Scataglini combines theorethical studies with artistic practice.
He worked as composer and sound designer for several Brands, as Marni, Margiela, Moleskine and Yoox. His vocation is the composition of soundtracks for videos, performances, dance shows and art installations and for this reason he works with many visual artists and performers.
He doesn't believe in pre-established musical kinds  and so for his musical compositions he follows the flow of emotion, that leads him to experiment also music for theatre and songswriting.
He plays guitar, percussions and other musical instruments that loves to mix to electronic sounds  in his digital compositions..
He writes for different instruments and when he works, even in front of a computer, he always has a pencil and a stave sheet with him. Born in 1968, he studied Music Philosophy, Performing arts, classical harmony and musical analysis.
-Perhaps Beauty will not be enough to save the world, but what would the world be without the beauty produced by art?-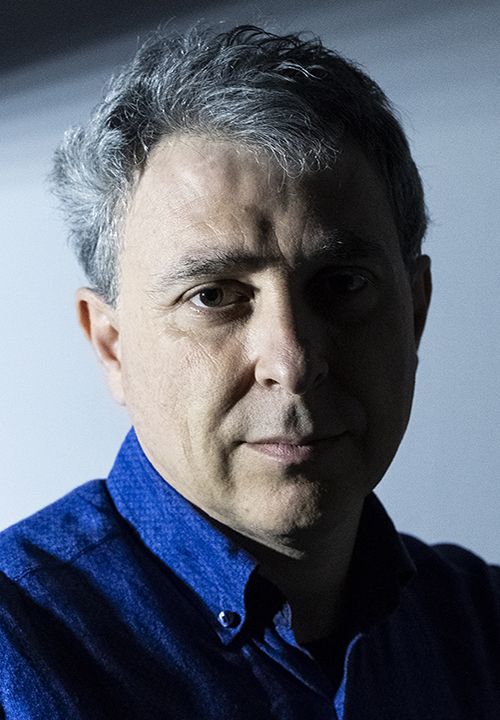 Questa traccia è ispirata ad un quadro di
Odillon Redon, Hommage a Goya e parla del desiderio inconscio di volare
This track is inspired by a painting by
Odillon Redon, Hommage a Goya and talks about the unconscious desire to fly
Night Time – Metamorphosys
These two videos represent the dark side of
Surreal World
I published some of my videos but I have also worked with Margiela, Ballantyne, Yoox, Moleskine and Consuelo Constiglioni in Salone del Mobile
"Concerts with different cultural centers in Europe "
"
Dante Alighieri, (Vienna Graz),
Institute of Italian Culture in Paris
"Music for dance performance"
"I worked With: Viola Gasparotti, Scarlett Mattka, Serena Malacco